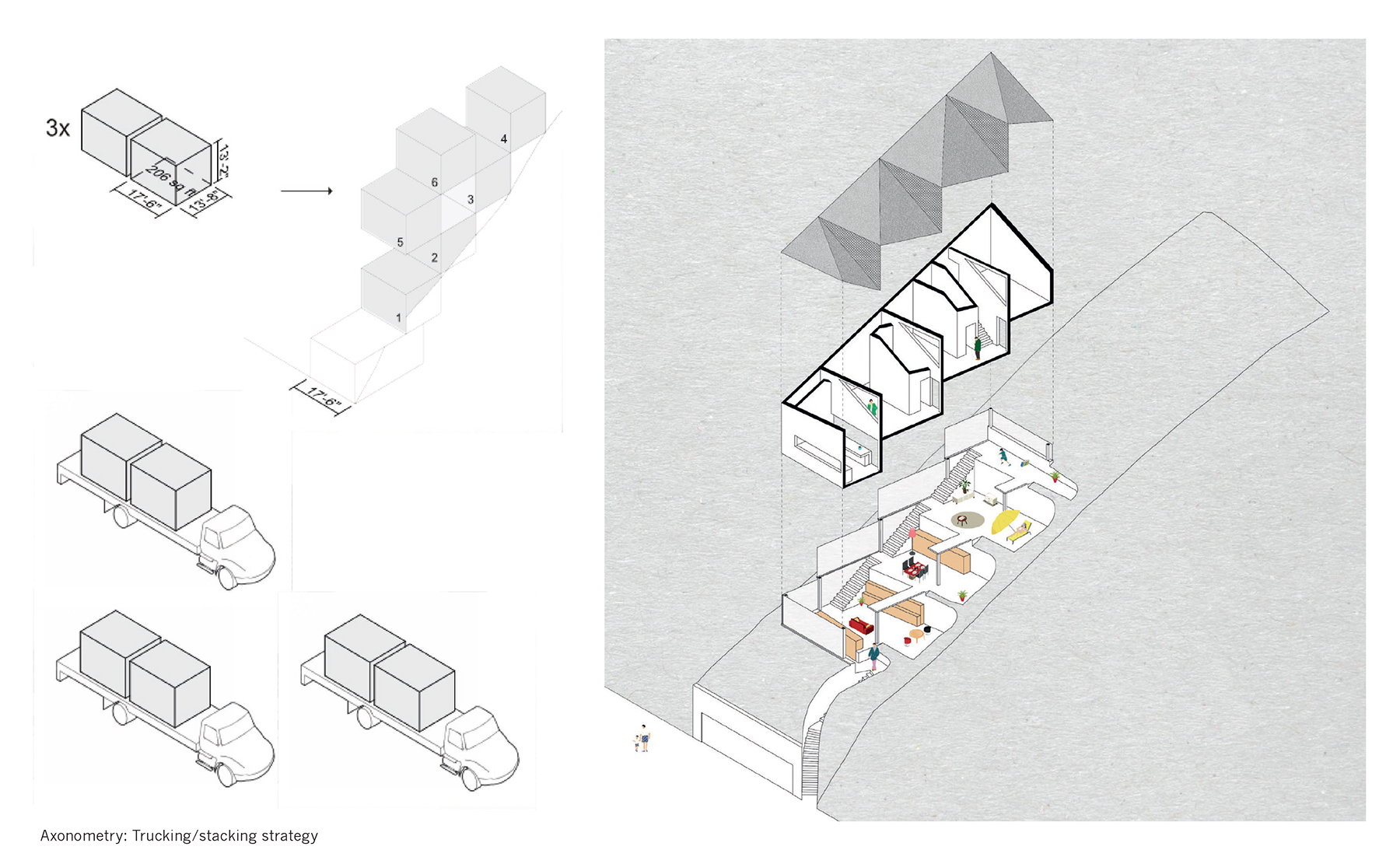 isabel street, north east los angeles CA
This spec house design evolved out of the need to place a custom home quickly and efficiently on an aggressively-sloped hillside lot in Northeast Los Angeles.
Our approach to the project was first, to determine the module size best calibrated to fit within the sitework constraints and retaining walls -- not to find the largest module which could be fabricated, nor the preferred room size (as given by the developer). Second, the stacking configuration was determined. The stacking of the site-driven modules ultimately informs the inner spaces of the house, the spaces "between" modules also are rendered as usable space, in effect, doubling the work of the modules.
The result is an inter-connected bar building, offering lofty interior spaces with ceilings mimicking the slope of the hillside. Expansive views out the side of the structure are offered here too, and plentiful outdoor areas that might link to other developer-driven properties in a new model of co-housing.
The formal qualities of the interior are driven by the geometric constraints of the chopped-up boxes (the pre-fab modules) within their site and context, not by pre-determined housing typologies and conventional residential layouts.
SCHEMATIC & CONCEPT DESIGNS 2017
This project was contracted with FAR Los Angeles, (Wendy Gilmartin, partner).
.